Well,
hello again friends!
Getting sick of me yet? I'm about back to the way I used to blog (everyday and then some), just like old times. I hope ya'll don't mind, although it always strikes me as odd when I get to blogging on a regular basis and all of a sudden I get a few unsubscribers. They don't like it when I post, or what? Things that make you go, "hmmm". Anyway, I'm super glad
YA'LL
are here--today is the second day of
Sneaky Peeks
from
The Cat's Pajamas!
Today, we are featuring the new set called
Key Phrases
. This one is actually a set that our very own (and my very own bestie) Jen came up with. The best part? The coordinating
Key to My Heart CutUps
die set!
For my card, I used both the stamp set and the dies to come up with a hodge-podge/scrappy little design that I love! I'm pretty sure every single piece besides the card base came from scraps I had in my scrap basket on my desk. I love it when that happens. Want to see more inspiration using this set?
Noelle
,
Wendy
and
Lori
have some super cute things they've designed that will "unlock" so many possibilities!
When you've finished at their blogs, head on over to our
SCS Forum
and leave a comment on our "
In It To Win It!
" Thread. You could win the "Key Phrases" stamp set just by leaving a comment over there.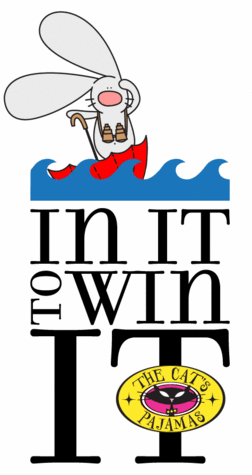 SUSIE Q-TIP:
I am not accustomed to "blank space" on my cards. So I of course felt like the space under the word "key" needed something. However, that would have looked dumb and cluttered to add another element right there. It just didn't work. BUT, by sewing the card around the edge and doing a little zig-zag step on the side, it kind of looks like I'm addressing that blank area with a little something to make it not so stark. Try that the next time you sew on your cards. You could even do it with a little piercing. Isn't that what ya'll do?...Address your "problem areas"? I do.
Stamps: Key Phrases (The Cat's Pajamas)
Paper: White, Kraft, Aqua Mist, Black, Lemon Tart (PTI), Wild Cherry (MFT), Scraps
Ink: Brilliance Graphite Black (Tsukineko)
Accessories: Key to My Heart CutUps Dies (The Cat's Pajamas), Circle Punches, Sewing Machine/Thread, Buttons, Adhesive Rhinestones, Cherry Divine Twine (TCP), Hot Glue, Jody Boosters
Finished Size: A2